JYJ3
Note: This is a follow-up article to another titled: K-Pop Group Under Threat also from Asia Sentinel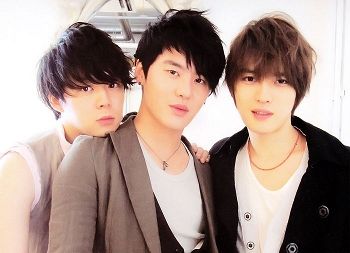 Korean pop group JYJ gains freedom, pointing the way for other groups
After a three-and-a-half year struggle, the phenomenally popular K-pop group JYJ has finally won its campaign to free itself from SM Entertainment, South Korea's biggest talent management company.
The settlement, in closed-door arbitration, leaves SME and other Korean impresarios facing a rear-guard action to preserve contracts made with other unwitting adolescents in their stables that usually run well beyond a decade and longer.
The members of JYJ, Kim Jaejoong, Park Yuchun and Kim Junsu, had been caught up in a 13-year iron-clad contract that left virtually no possibility of being paid commensurate with their previous earnings as three fifths of Asia's premier pop phenomenon DBSK/TVXQ, which they left to form their own group.
The JYJ legal wrangle with SME actually…
Lihat pos aslinya 1.043 kata lagi